Welcome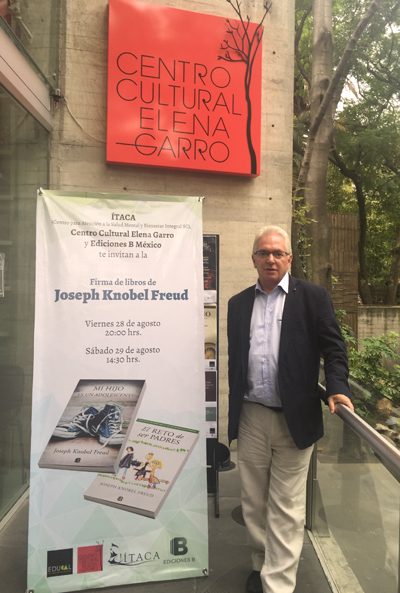 Welcome to Joseph Knobel Freud
Joseph Knobel Freud´s ongoing interest in research and work concerning the psyche of children and adolescents eventually led him to found the Escuela de Clínica Psicoanalítica con Niños y Adolescentes in Barcelona, where he has been teaching and supervising for over 20 years.
Strongly committed to his profession, Joe Knobel Freud is a member of several psychotherapeutic and psychoanalytic associations. Within psychoanalytic institutions, he has always advocated the right to disagree, to think differently, to discuss concepts, and not turn theoretical and clinical work into a rigid dogma nor a disabling idealization.
His interest in disseminating the ideas of psychoanalysis have led Joseph Knobel Freud to give lectures, courses, and workshops all over the world. Some of his lectures and articles are posted on this website so that they can be discussed, communicated, and shared, in the hopes that they will provide the basis for new contributions and research throughout the marvelous world of the human psyche.
A Q&A section is available to anyone who may wish to ask questions about the development and wellbeing of children, adolescents, and their families.
Joseph's books