Publications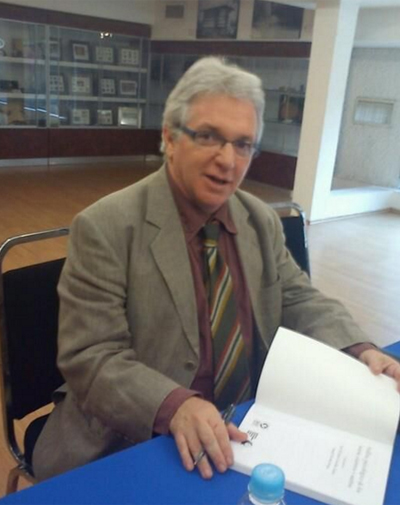 Books
● 2013:
"El reto de ser padres".
● 2011:
"Análisis psicológico de los mitos, cuentos y sueños, in collaboration with José de Jesús González Núñez, Editorial PAX, Mexico.
● 2004:
"Clínica psicoanalítica con niños, in collaboration with C. Blinder and M.L. Siquier, Editorial Síntesis S.A., Madrid, 2004 ISBN 84-9756-158-9.
Portuguese edition available, Editora Ideias e Letras, S.P. Brazil.
Book Chapters
● 1985:
"De la gent gran" with other authors,
Editorial Kairós S.A., Barcelona, 84-7245-150-X.
● 1997:
"Una mirada sobre el dibujo en el Psicoanálisis con Niños," in La Interpretación, Lugar Editorial, Buenos Aires, 1997, ISBN: 950-892-033-5.
● 1997:
"Prendre son temps à la consultation," in Le temps, l´urgence et les périodes de la maladie," Editions PAU, Paris, 1997, ISBN: 2-909566-24-2.
● 1999:
Introduction to La novela familiar del niño, Ediciones PAU, Barcelona 1999, ISBN: 84-8294-261-1 .
ISBN: 84-8294-261-1
● 2000:
"Atrapado en el espejo. Notas sobre el análisis de un niño superdotado," in El narcisismo a debate," Gradiva, Barcelona, 2000, ISBN: 84-607-1244-3.